---
90 schools register for FNU's first ever Virtual Open Day
90 schools register for FNU's first ever Virtual Open Day
FNU's Director Marketing and Communications, Jenies Mudiliar
90 schools and 1000 individuals have so far signed up for the Fiji National University's Virtual Open Day that will start from Monday.
FNU's Director Marketing and Communications, Jenies Mudiliar says there will be pre-recorded videos from their various colleges and they will be providing potential information that students may require.
Mudiliar says another feature that the Virtual Open Day will have is a live chat room where students will be able to ask questions if they need further clarification.
She further says the idea of a virtual open day came about when they were working from home and they realized that Open Day may not held this year and they looked at universities that held virtual open days.
Mudiliar says this has also enabled schools that were not previously able to attend to attend the virtual open day.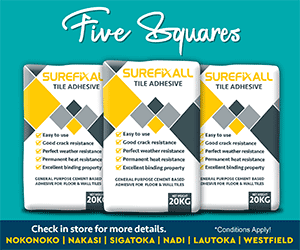 Stay tuned for the latest news on our radio stations