---
35,000 plus students indicate that their parents have either lost their jobs or are on reduced hours – Akbar
35,000 plus students indicate that their parents have either lost their jobs or are on reduced hours – Akbar
Minister for Education Rosy Akbar and NFP Leader Professor Biman Prasad.
Minister for Education Rosy Akbar says they will not be able to commit anything on providing lunches in schools for now because they do not have funding for that and also do not have an actual study report which indicates that children are going to school without lunches.
She has also revealed in parliament that over 35,000 students have indicated that their parents have either lost their jobs or are on reduced hours and assistance will be directed to them.
Akbar highlighted this as she was replying to NFP Leader Professor Biman Prasad's query whether the Ministry has space within the budget to allocate funds to organizations or NGOs so that children in affected areas are provided free meals.
The Education Minister also says schools have savings from the Free Education Grants.
Akbar highlighted that they will revise the Free Education Grant so that schools that are smaller and in the maritime areas benefit from the grant.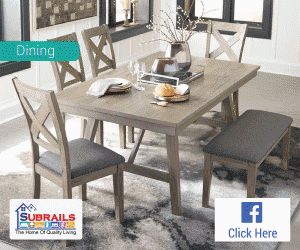 Stay tuned for the latest news on our radio stations