314 households from 12 villages in the Southern Lau Group received Cash Voucher Assistance totaling up to $32,000
314 households from 12 villages in the Southern Lau Group received Cash Voucher Assistance totaling up to $32,000 during the United Nations, Fijian government and Partners Joint Mission to Lau.
The assistance was made possible by the UNDP Pacific Office in collaboration with the Fijian government and the Adventist Development Relief Agency Fiji after they implemented the Fiji TC Harold Early Recovery Project focusing on the severely devastated communities in Kadavu, Lau and Vatulele.
A total of 286 families received $100 each while 28 families that consist of people who live with disability received $150.
The 12 villages includes Nukuni, Lovoni, Doi, Matokana, Vatoa, Qalikaru, Lomaji, Makadru, Raviravi, Natokalau and Levuka-i-daku
Vatoa Women's Group Leader, Taceguci Peni says all the households and even their village shop had run out of sugar, flour and other necessities for more than 2 weeks now.
She says this assistance will help them buy what they do not have in stock right now.
The 62-year-old says the boat that was carrying supplies for the village was due to arrive and when it does, they will then be stocking up on their necessities with the money that they have received.
She says this was the best assistance they have received because they know what they need and this money will allow them to buy it.
34-year-old Unaisi Cauyare of Natokalau village in Matuku says this has come as timely assistance as they were just at recovery stage of Tropical Cyclone Harold.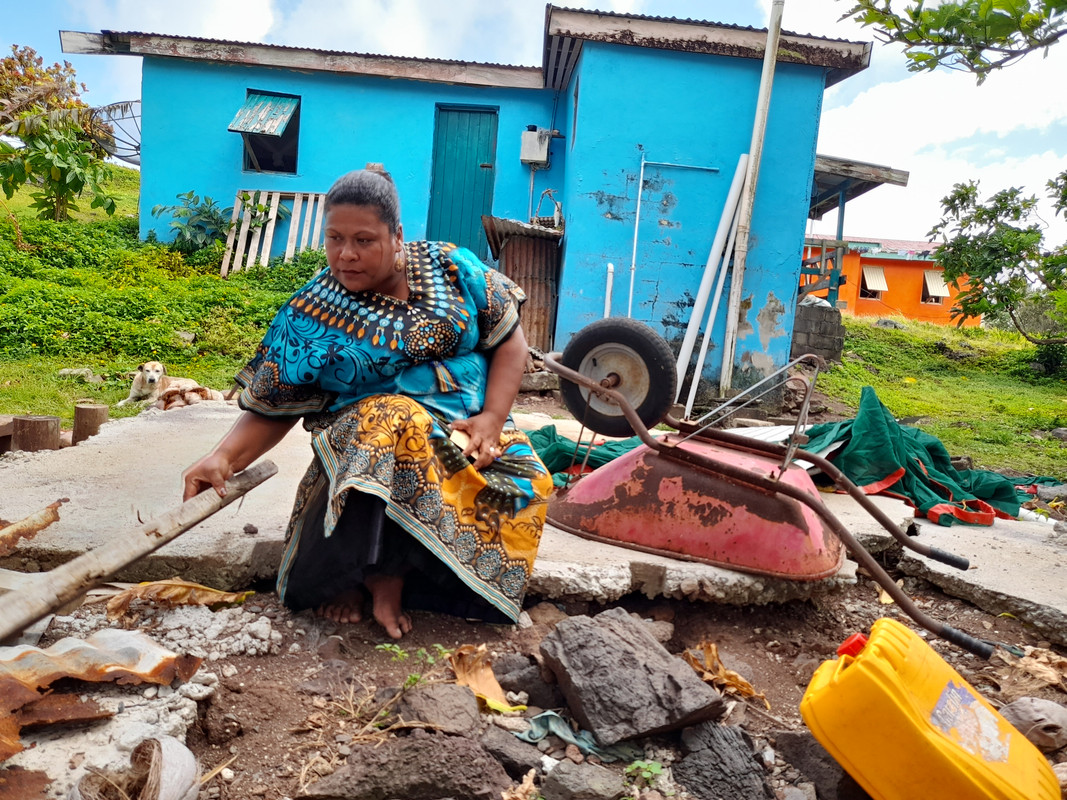 Cauyare who was the only woman in the village to receive the assistance says, they are now surviving on the crops that they have just planted after TC Harold.
She says this assistance is timely because from the money that they have received, they can buy what they know that they need.
Cauyare says they were lucky that only their cooking shed was destroyed by the storm surges during TC Harold, but they had relocated to cooking inside their house.
According to the UNDP Pacific Office, the Cash Voucher Assistance are direct payments to victims of humanitarian crises to assist them in situations where opportunity for employment, income, livelihood and economic production are extremely limited or have ceased to exist.
UNDP Pacific Office say the first component of the assistance addresses the need for debris and waste management to maximize secondary health impacts of TC Harold including leptospirosis, typhoid, dengue and diarrhea and community infrastructure rehabilitation.
They say it involves the procurement of power tools valued at US$51,000 for 18 districts in Kadavu, Lau and Vatulele.
UNDP Team Leader for Resilience and Sustainable Development Kevin Petrini says all the assistance that has been given to the villagers is to try to help them in building resilience.