---
3 more clean up campaigns lined up for CWM hospital this year – Dr Nasedra
3 more clean up campaigns lined up for CWM hospital this year – Dr Nasedra
CWM Hospital Medical Superintendent Dr Luke Nasedra
Tentatively we have lined up 3 clean up campaigns for this year at the Colonial War Memorial Hospital.
CWM Hospital Medical Superintendent Dr Luke Nasedra stated this when questioned by fijivillage News and added that they had quite a large number of interested parties last time.
Dr Nasedra says they had to tell some of the parties that they will engage them in the next clean up campaign and will be doing so this time.
He adds they have not confirmed the dates yet, but once they do, the CWM Board of Visitors will be putting it out to the public.
Around 600 people turned up for the clean up campaign last month as well as 27 organisations.
---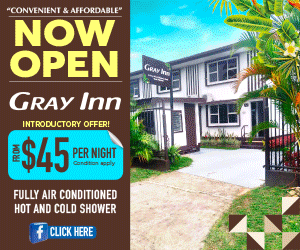 ---
Latest Videos
Stay tuned for the latest news on our radio stations