---
23 people have died so far from leptospirosis, dengue fever and typhoid
23 people have died so far from leptospirosis, dengue fever and typhoid
Health Minister Doctor Ifereimi Waqainabete. [image: Fijian Govt.]
18 people have lost their lives due to leptospirosis, three have died from dengue fever while two people have died due to typhoid since January this year.
While speaking at the National Disaster Awareness Week in Ba, Minister for Health, Dr. Ifereimi Waqainabete says they recorded 1,259 cases of leptospirosis since January this year and 50% of cases are from the Central Division.
Waqainabete adds more than 4,000 cases of dengue fever have been recorded and 203 cases of typhoid.
He says these numbers are alarming and depressing and reflection of the challenges we have with climate-sensitive diseases.
Waqainabete says we have to practice individual responsibilities and clean our compounds.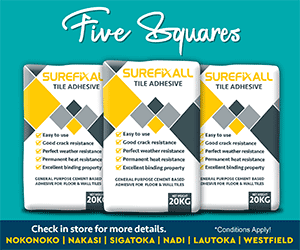 Stay tuned for the latest news on our radio stations