20 women clusters in the Western Division have received their Women in Agriculture programme packages as part of Government's efforts to upscale the participation and profitability of agricultural ventures managed by women.
Speaking at the handing over ceremony in Nailaga, Ba, Minister for Agriculture, Dr. Mahendra Reddy says agriculture exports for fresh and chilled produce increased by 14 percent in volume and 24% in value in 2020 and this year, exports went up by 8 percent during the first six months compared to the same period last year.
He says they are encouraged and note the defining role played by women farmers in this leap in export.
Dr. Reddy says they studied some of the women farmers and noted that they are decisive, entrepreneurial and they are an example in their areas.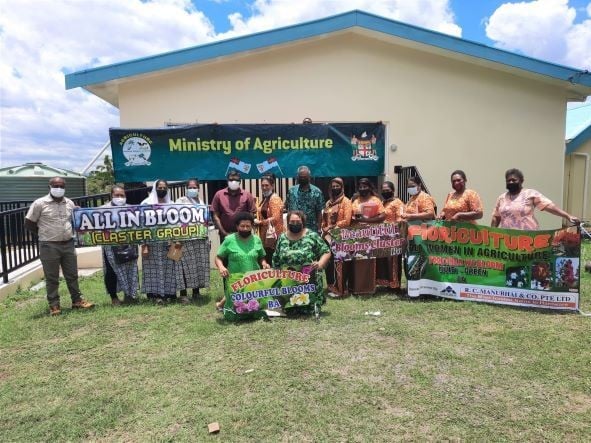 He says they received over 990 online applications for the $200,000 allocation and they are providing assistance to about 54 recipients throughout Fiji.
The President of Beautiful Bloom cluster, Vani Rokobeta Tera has praised the government for the continued support shown towards developing women in agriculture.
Tera has also challenged women around the country to utilise any and all available land for agricultural purposes.
Eleven women's clusters in Ba, three in Nadroga/Navosa, and six in Rakiraki received the packages. Each member of the women's clusters - Beautiful Bloom, All in Bloom, Christian Centre Women's Group, Muanivaju Women's Group, Yanuya Women's Cluster Group, Tavua's Women Cluster Group, and Home of Flowers in Rakiraki have received a $500 worth kit which includes 1 roll of shade cloth, 1 water tank, hose pipe, water cans, wheelbarrow and planting materials.