Roadworks along Milverton Road.
Road works on the severely deteriorated sections of Milverton Road have started from Monday.
Fiji Roads Authority Acting Chief Executive Officer, Kamal Prasad says it will take them two to three weeks to fix this road.
He says roadworks have finished on Ono and Namuka Street in Samabula while their contractors are still fixing Fulaga, Lakeba, Komo and Nayau Street.
Prasad says the next set of roads that will be repaired are Bureta Street, Tubou Street and Lovoni Road and road works are expected to start in three weeks time.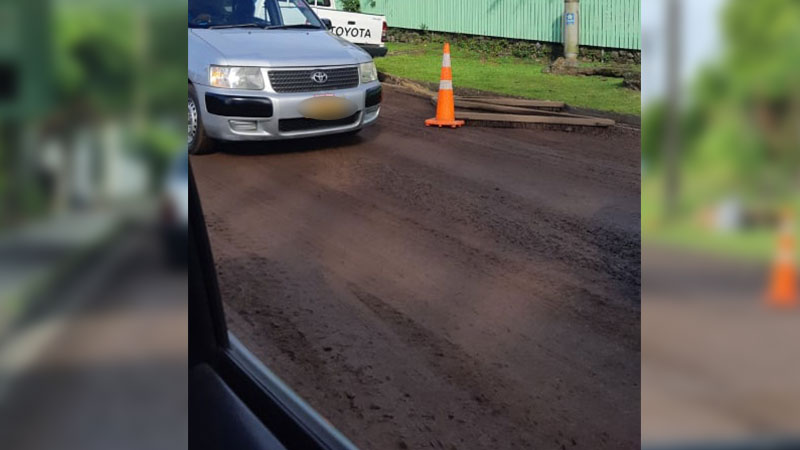 He adds road works on Nasevou Street in Lami are progressing and repair works on Solomoni Road in Lami have also started. Road works are also progressing on Kalokalo Crescent Road in Makoi and Nasinu Road.
The FRA has also deployed contractors to fix the section between Monfort Boys Town and Togalevu on Queens Highway and they will then move to repair bad road conditions in Naboro.
Prasad says the National Fire Authority and some major companies have also requested the FRA to fix Argo Street in Walu Bay and they have plans to fix this road.