(L-R) Captain William Foon Left Hand Seat and Captain Anthony Browne Right Hand Sea. [Image: Supplied]
The first Fiji Airways direct flight from Wellington in two years will arrive in Fiji this afternoon.
From today, Fiji Airways will be operating up to two direct flights a week from Wellington to Nadi as well as daily flights from Auckland and up to two flights a week from Christchurch to Fiji from tomorrow.
Fiji Airways Managing Director and CEO, Andre Viljoen says they are excited to give their Wellington-based whānau a long-awaited bula welcome on board after more than two years apart.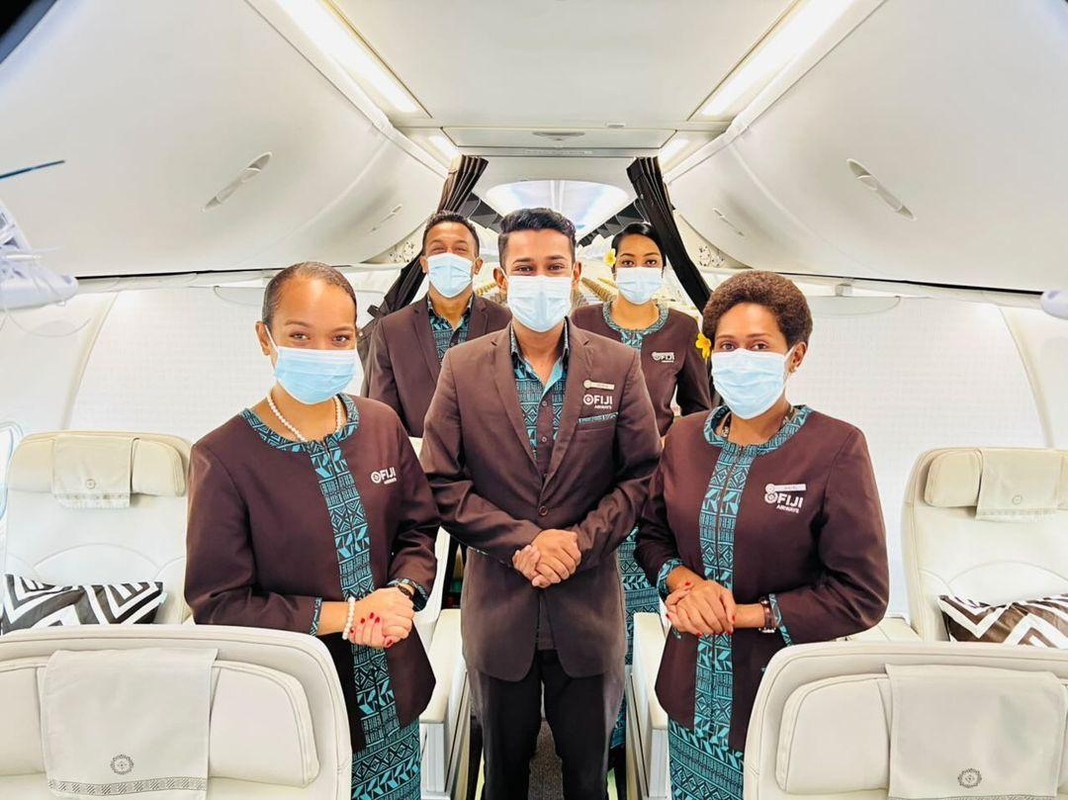 Viljoen says as they continue to ramp up their flight schedules across New Zealand, guests can trust their commitment to safety with their award-winning Travel Ready service, Skytrax 5-Star COVID Safety rating and the highest Hospital Grade "Diamond" certification by APEX Health and Safety.
Tourism Fiji CEO Brent Hill says this is another significant moment for the recovery of tourism in Fiji, as more New Zealand ports open, bringing more Kiwi tourists to Fiji.
Hill says New Zealand is traditionally our second largest market, and it's been just so exciting and encouraging to see the volume of bookings coming in now that it is quarantine free to travel between New Zealand and Fiji.