Cameron Robert McCormick has used his hometown to take a big leap in fashion.(ABC New England: Kathleen Ferguson)
Cameron Robert McCormick is a household name in Manilla, which, admittedly, is a town of only a few thousand.
He is well-known for teaming up with the local leather maker to create heels inspired by Lady Gaga, dressing girls in custom frocks, and using his fashion-forward mother as one of his models.
While not necessarily a thriving fashion hub, with just one clothing store which also doubles as a hardware shop, McCormick still found opportunities to express himself and feed his passion.
"I was always interested in fashion and dressing up, like, I really loved book week at school," he said.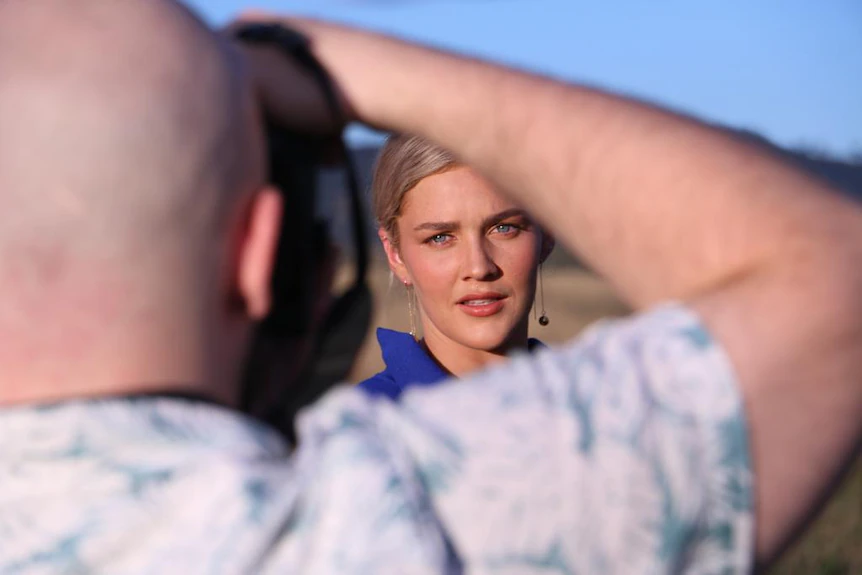 [McCormick enlists friends to model his clothes.(ABC New England: Kathleen Ferguson)]
The 26-year-old is broadening his reach after launching his eponymous label.
He moved back home during the pandemic and has used the opportunity to launch his brand which is centred around made-to-order pieces to ensure accessibility and sustainability.
"The country has given me space," he said.
"I have been able to set up a studio here and I am able to focus a lot more of my time into it because I am not travelling the fast-paced rush of Sydney."
His homecoming and the launch of his first line have been made even more special by talented childhood friends and a widower who donated a shed full of fabric.
The floral vintage prints in his collection are as authentic as they look.
"It was basically an entire storage shed of fabric because she [the late wife] was a quilter," he said.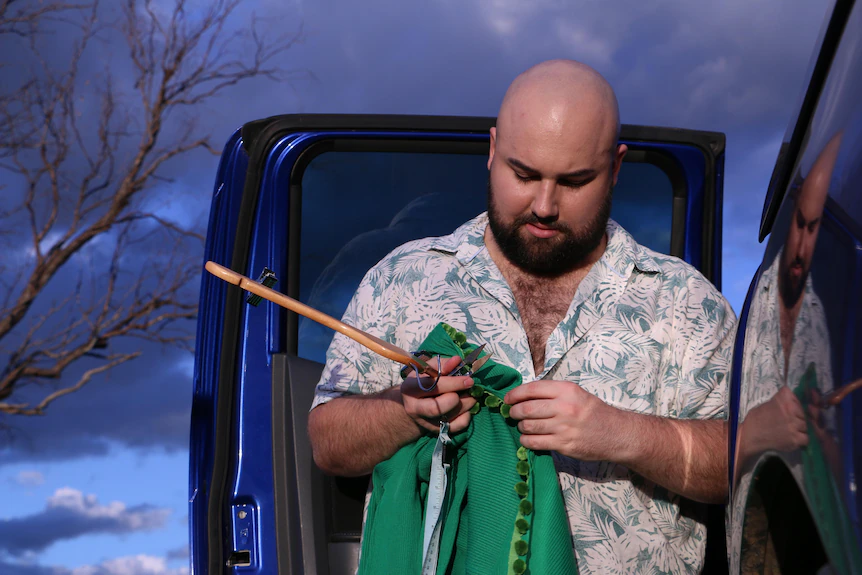 [Cameron Robert McCormick uses his agronomist dad's ute as a mobile studio for a photoshoot.(ABC New England: Kathleen Ferguson)]
"She had sadly passed away and he thought I would be the best person to have it so I used a lot of her fabrics in my first collection."
He also enlisted three friends to model, photograph, and provide makeup and a farm location for his collection's first shoot.
McCormick's label was woven with the support of his family and his community.