A serving inmate who showcased designs at the Fiji Fashion Week Oceans Gala show at the European Union Residence last night says her only goal was to show what the female inmates are capable of.
Jessica Hill's line is called JACISSE which means "Jessica transformed."
Hill's designs featured beachwear and summer clothing in shades of blue and white.
It also had prints she made on her own.
The emerging designer says one of the major challenges she faced while designing her first label was the inaccessibility to technology in prison.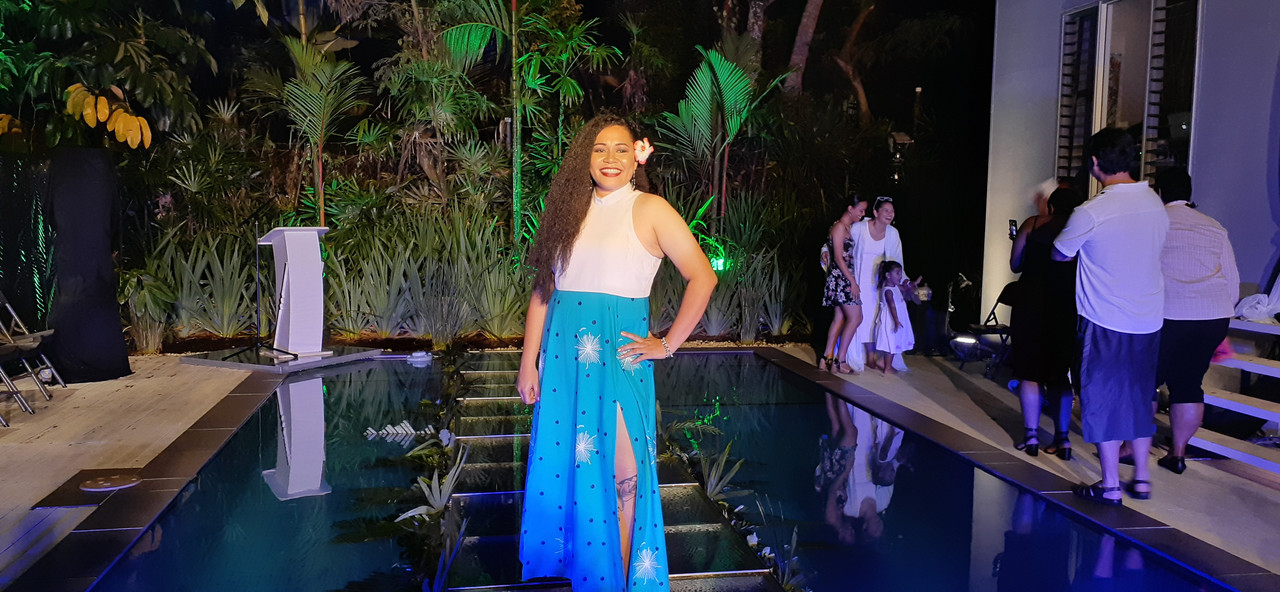 Hill plans to nurture her talent and have a few fashion lines once she is released from prison.
Hill has thanked the Commissioner of the Fiji Corrections Services Francis Kean and Fiji Fashion Week Managing Director, Ellen Whippy-Knight for the opportunity.