Rotorua-based Kharl WiRepa is the first Māori fashion designer to be featured in British Vogue.
Rotorua-based Kharl WiRepa is the first Māori fashion designer to be featured in British Vogue.
Vogue described the Te Whanau Apanui, Tainui and Te Awara designer as a 'designer of the future.
Kharl started his fashion career in a Supre store, although fashion is in his ancestry.
WiRepa tells Kathryn Ryan it was a dream come true to be featured in a special edition of Vogue where the new editor collaborated with the departing one in 2017.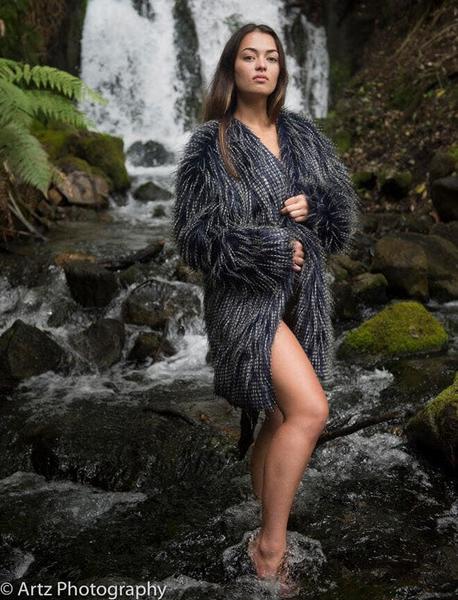 "It was one of the larger issues for the publication too for the September issue.
"September Vogue is the most important issue of all the Vogue [editions] because in September we have fashion week all over the world, most importantly the Paris Fashion Week, which the fashion calendar revolves around."
Three photos of his designs were selected to be in that issue and were carried into the October and November editions too, he says.
"[For] someone who always followed Vogue magazine and that publication and that world, but also for my people and my iwi and hapū, I think it was important because it was the first time someone that was Māori or of Pacific descent would feature in the cover pages of British Vogue.
"So it was a milestone for Māori and for me, it was a great personal achievement."
He describes his label as glamorous, sophisticated and sometimes extravagant, with a focus on red carpet styles, bridal couture, and power dressing.
His clientele includes politicians, beauty queens, and celebrities, he says, with some of the Māori royal family and Cook Islands' Queen Pa Ariki also attending his show.
"We've had some royalty attend our events and endorse our products and a lot of wealthy clients who like to have something special.
"But not just people that live that socio-economic world, we also have a lot of Māori women who come for their wedding gowns ... so brides and ladies that want to live a Cinderella fantasy and that love romance and old Hollywood style.
"I've had the Princess of Rajasthan and Maharaja of Rajasthan in India come as well."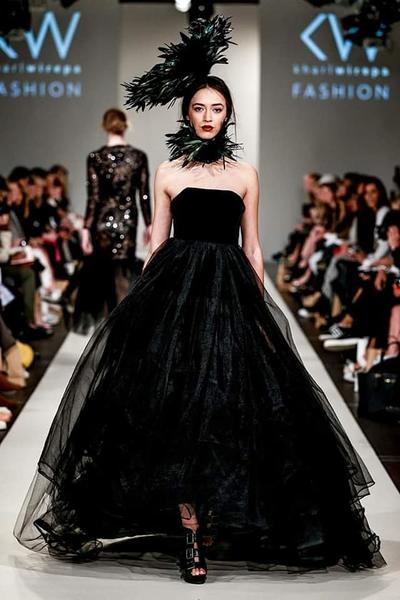 But since appearing in Vogue, WiRepa has been embroiled in some controversy, including a court case where he was convicted for benefit fraud.
"I had gone from strength to strength ... and that was a knock back for me, and I was emotionally distraught and started drinking," he says.
"However, when I look back on that experience, I'm only grateful for that experience, it strengthened me ... and I have to really focus on philanthropy and charity work and community work because that's all I have."
One of his kaupapa is the Miss Rotorua Beauty Pageant, which has given more than $135,000 to local causes, including homelessness and sexual violence victims, he says.
"We allow contestants over the age 15 to 99 to enter the beauty pageant, so we have plus-size girls enter, we've had girls with disabilities, the eldest contestant we've had is 51 years old.
"So, we've been able to use that to celebrate beauty in all its different forms and to celebrate beauty from an indigenous worldview.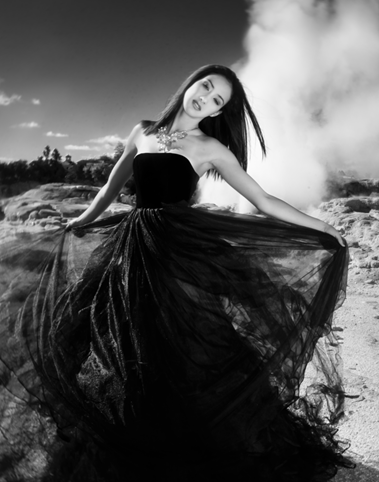 "Miss Rotorua Beauty Pageant is celebrated by the measurement of one's mana, of one's contribution to her society and the measurement of the aroha and love she gives to her people."
The year after he featured in Vogue, he was unlawfully detained by a person and stabbed, which also prompted him to start an online forum to help people affected by meth addiction, he says.
WiRepa's whānau have connections to the art world, including his great grandmother Mary Gundry Wirepa, who was a renowned artist.
"Her uncle was one of the painters for Queen Victorian ... and also the family had a company called Gundry and Sons which was a shoemaker... and they would make the shoes for Queen Victoria.
"Whenever I create anything, I always speak to her spirit to make sure what I'm doing is right and what I'm doing is natural and what I'm doing is important and it celebrates the beauty of my soul and those who I come from."
His aspiration in his career is to get an haute couture license from the French government one day and be on the same playing field as the likes of Chanel.
[Source: RNZ]