---
Being able to put a smile on someone's face is a good feeling – Rotuman Bruther
Being able to put a smile on someone's face is a good feeling – Rotuman Bruther
Allan better known as rotuman bruther on the LOL Mada Show.
Stand-up comedian Allan Stevens says just to be able to put a smile on someone's face is a good feeling.
Stevens who goes by the stage name Rotuman Bruther says we have not had a good experience with 2020 and is encouraging people to attend the LOL Mada Comedy Show to have a good laugh.
Stevens says that is what they bring to people, a funny way of looking at the year 2020.
The LOL Mada Comedy Show will be held from 6pm to 9pm next Thursday at the ANZ Stadium concourse.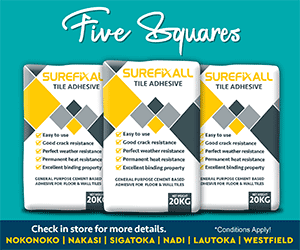 Stay tuned for the latest news on our radio stations