BSP Financial Group Limited has deployed an ATM at the Sawani Heights Development Store. [Image: Ministry of Rural and Maritime Development and Disaster Management/ Facebook]
The BSP Financial Group Limited has deployed an ATM at the Sawani Heights Development Store to allow people behind the Sawani border to access cash.
BSP says this is their timely response to the current cash access barriers faced by the residents of Naqali, Vunidawa, Lomaivuna and Namosi as highlighted to the banks earlier this week by the Commissioner Central, Josefa Seniwaitui Navuku through the Governor of the Reserve Bank of Fiji.
BSP Country Head, Haroon Ali says BSP's offer to assist underpins the Banks' strategy to offer banking services to the rural communities.
Ali says he is delighted to confirm that this ATM deployment to Sawani will complement the services that are currently available at the Post Offices in Vunidawa and Lomaivuna and two BSP EFTPoS merchants; Ravneel's Enterprise and Dhanraj Chauhan's Enterprise in Vunidawa.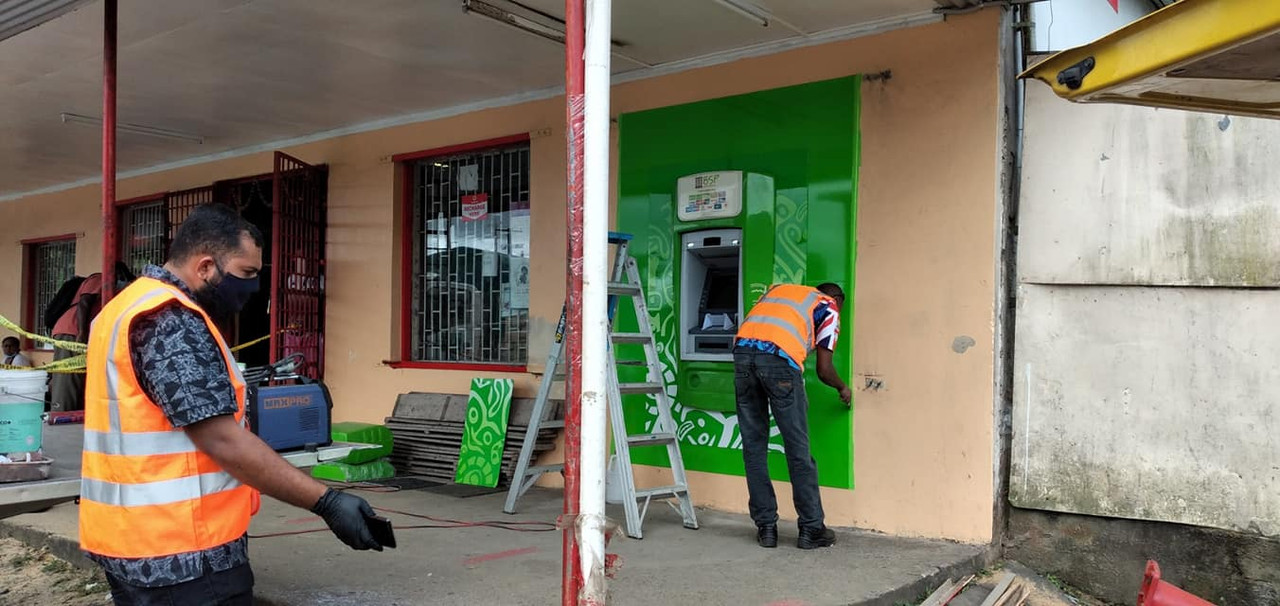 Ali acknowledged the support from the external stakeholders including the RBF Governor, Ariff Ali that enabled BSP to take this cash services behind the Sawani border.
The BSP Country Head has also thanked Telecom CEO, Charles Gounder and his team for completing the vital network cabling works within a matter of days, which would usually take up to three weeks.
They say they are also grateful to the authorities such as the Ministry of Health, iTaukei Affairs Board, Commissioner Central's Office, the Fiji Police Force and their partners NCR and Office Fit-outs.
Ali acknowledged and thanked the Bank's Senior Manager Rural, Isikeli Taoi, Technical Support and Properties teams who have worked under strict COVID-safe guidelines with external stakeholders under the close supervision of the Ministry of Health to install and activate this ATM within 48 hours.
BSP has the largest banking network in Fiji with 121 ATMs, over 2,100 EFTPoS terminals, 16 branches and 40 postal agencies.