---
Former Marist student in USA Men's 7s team for Canada 7s
Former Marist student in USA Men's 7s team for Canada 7s
Former Marist Brothers High School student, Jerome Nale. - [Photo: Jerome Nale facebook page]
Former Marist Brothers High School student, Jerome Nale has been included in the USA Men's 7s team for the Vancouver and Edmonton 7s in Canada this month.
The 21-year-old currently plays for the Santa Rosa Rugby Club in America as a halfback.
Nale attended Marist Brothers High School in 2016 and 2017 and also participated in the Under 17 rugby team in the Secondary School Deans competition in 2017.
He also participated as an athlete for Marist Brothers in the Coca-Cola Games.
Mike Friday has also included five players from the Olympic team including Martin Iosefo, Matai Leuta, Cody Melphy, Joe Schroeder and Kevon Williams.
The Vancouver 7s will kick off this Sunday while the Edmonton 7s will take place next week.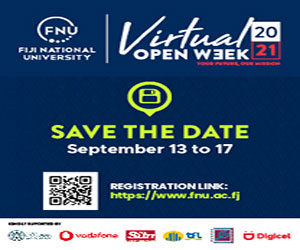 Stay tuned for the latest news on our radio stations