Action between Veivatuloa and Wainadoi in the tournament at Thompson Park. [Image: Namosi Rugby Union]
Another 10s rugby tournament will be held from March 12th to 13th by the Namosi Rugby Union at the Navunikabi Village grounds in the Namosi highlands.
This is following a successful season opener at Thompson Park, Navua on the 26th of last month which attracted 11 clubs from the Namosi Coastal area.
The first tournament was won by the Wardens Two team who defeated Wardens One 5-0 in sudden death.
Namosi rugby coach and former national rep Asaeli Boko says the second round of the tournament will give a chance to those from Namosi who could not make the trip down to Thompson Park in the first tournament.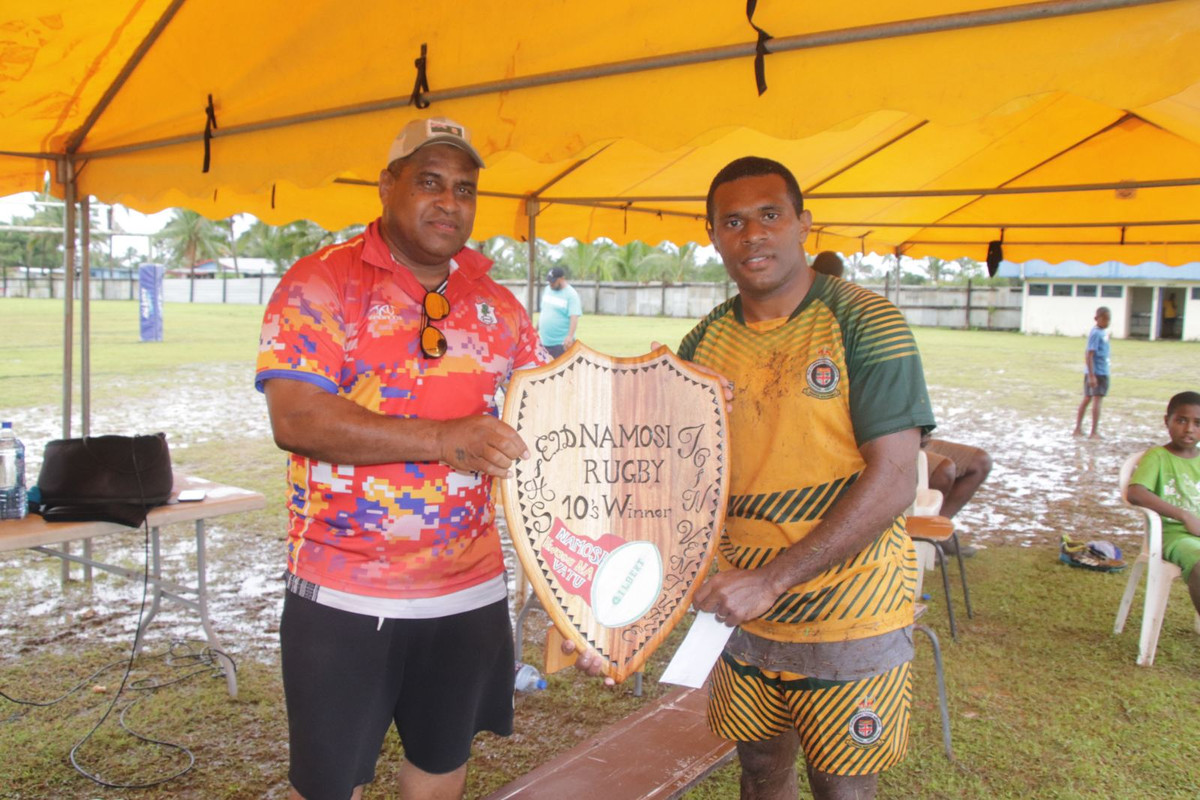 He says last year Namosi had a very good season, reaching the semi-finals of the Skipper Park and defending the Farebrother Trophy five times.
Boko says this time they would like to identify new talent and also strengthen their club competition.
The Namosi Rugby Union says all clubs registered with the union and those intending to join for the 2021 season are welcome and registration is $50 and must be paid by 12pm, Wednesday 10 March.
Those interested can call 2738232.