---
Villagers in Matuku prepare for the worst
Villagers in Matuku prepare for the worst
Matuku, Lau. Photo: Anderson B. Mayfield
Village headman of Yaroi in Matuku, Lau, Maikeli Lesukilakeba says while they are still in the process of rebuilding after TC Harold, they now have to focus on preparing for TC Yasa. Lesukilakeba says they will move to an evacuation centre located on high ground by this afternoon.

He has been working closely with the Weather Office staff in Matuku on disseminating information about Cyclone Yasa to the villagers.
He says they have already cleaned up the village and put up shutters on houses, especially the ones closer to the sea.
The village headman says the Weather Office has advised them that TC Yasa is going to be stronger than the last cyclone that caused havoc in Matuku. He says they are taking this seriously and have prepared accordingly.
---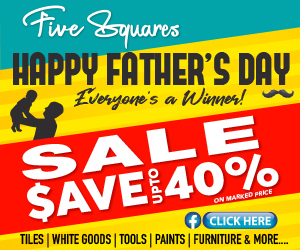 ---
Latest Videos
Stay tuned for the latest news on our radio stations