---
Uni Fiji to host conference to identify Fiji's human resource needs in public and private sector
Uni Fiji to host conference to identify Fiji's human resource needs in public and private sector
Acting Vice-Chancellor, Professor Shaista Shameem
The University of Fiji will host a high-level round table conference at its Saweni Campus tomorrow in response to call by the Tertiary Scholarship and Loans Board for higher education institutions to identify Fiji's human resource needs in the public and private sectors over the next ten years.
Acting Vice-Chancellor, Professor Shaista Shameem says these consultations will include identifying emerging areas in the labour market, skills shortages that will need to be addressed as a result, and reviewing budgetary allocations to ensure that adequate level of funding is available.
She says the University views the request from TSLB as an opportunity to consult with its community on the future of higher education.
Shameem says the impact of the pandemic on the global economy is now well-known and other nations would similarly be considering how best to fashion their future needs to ensure that both economic growth and a sustainable future for their people can be assured.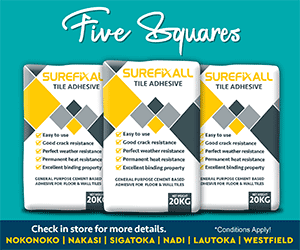 Stay tuned for the latest news on our radio stations