Reapi Uluinasau and Vani Buleki.
Two players to look out for when the Fijiana 7s side takes on Australia in their final pool match at the Commonwealth Games are Vani Buleki and Reapi Uluinasau.
According to our top rugby commentator Antonio Rahiman, Buleki is a strong ball carrier and she is breaking the line of defence while Uluinasau is doing the basics right.
Rahiman also highlighted the great performance of the Fijiana 7s forwards.
The Fijiana side have booked their gold semi-final spot after winning their first two pool matches, defeating Scotland 31-12 in the first game and thrashing South Africa 41-0 in their second match.
Fijiana will meet Australia at 8.22 tonight.
The women's medal semi-finals will begin at 6:42am tomorrow, the bronze medal match kicks off at 7:20am on Monday, followed by the gold medal final at 8:04am.
You can catch the live commentaries of Fiji's games with our rugby commentators Mere Moto and Antonio Rahiman on Viti FM on 92FM, 92.2FM and 92.6FM.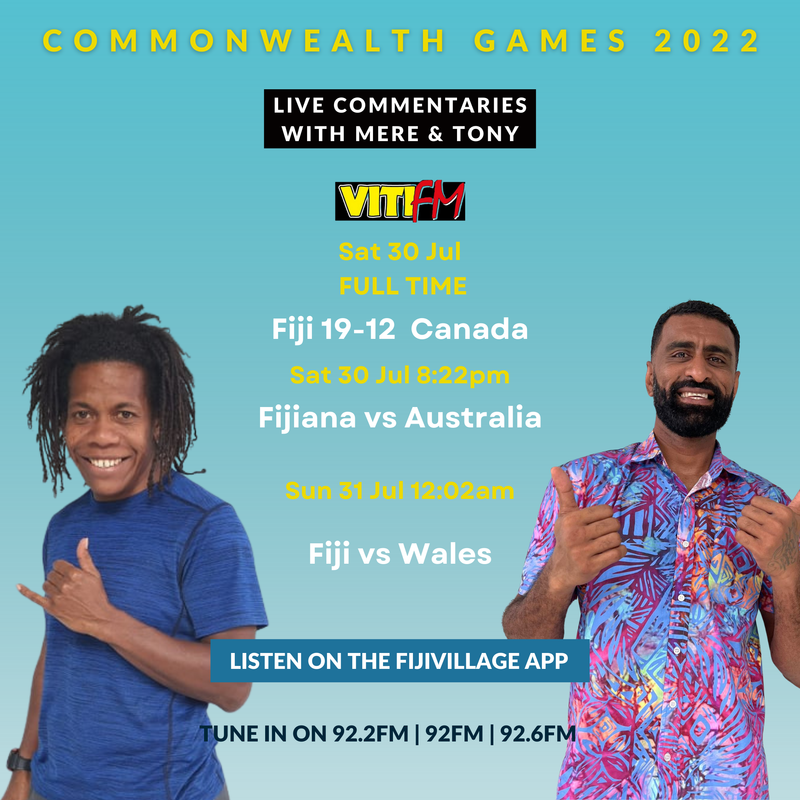 You can also download the fijivillage app to listen to the commentaries through the live radio option.