Uduya Point Apartments in Lami is two weeks away from completion.
Investment Fiji's Facilitation Division provided business facilitation and aftercare assistance to the project through fast-track of approvals and agency coordination with government departments.
Managing Director of Blue Horizon Property Group Mark Acraman says the 26 strata-titled apartments offers unobstructed island and city views providing a unique outlook for residents with direct access to the ocean.
Acraman says this is another luxury joint venture project between Pacific Building Solutions and Hari Punja and Sons.
He says they have sold out 17 units for these apartments with 5 in the process of being sold.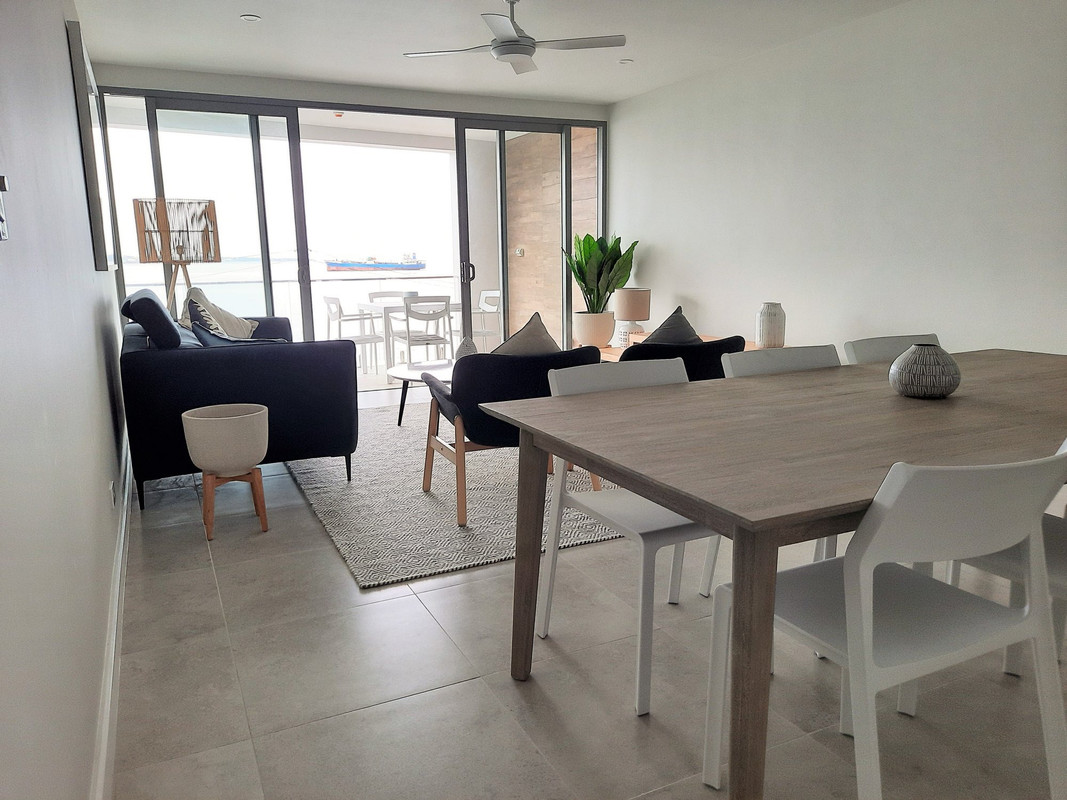 [Photo: Investment Fiji]
Investment Fiji says the development and building construction work is undertaken by Pacific Building Solutions.
It says the brand-new waterfront investment yields a high rental return with capital appreciation expected to continue to rise at around 6% per annum.
Investment Fiji says strata sublease titles will be issued for each unit with a 99-year lease.
They say foreigners and non-residents can buy strata-titled units without any restrictions.