---
Tailevu North College partially damaged due to strong winds experienced this morning
Tailevu North College partially damaged due to strong winds experienced this morning
Roof of the school was also blown away due to the strong winds that was experienced this morning
Tailevu North College is partially damaged due to the strong winds that was experienced this morning.
Police have confirmed that they have received reports of damages to the school earlier today.
The roof of the school was also blown away.
Earlier in the day nine houses have been damaged and several people were injured in Wai-no-kavula Village, Tailevu.
Police officers were deployed to the area after they received reports of this.
Stay with us for more updates.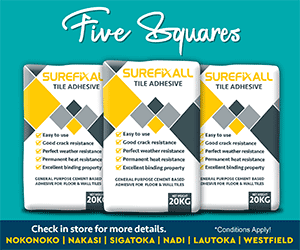 Stay tuned for the latest news on our radio stations