---
TSLB to review priority areas for funding under the scholarship and loans scheme
TSLB to review priority areas for funding under the scholarship and loans scheme
TSLB Chairman, Rakesh Ram
The Tertiary Scholarship and Loans Board is now reviewing the national priority areas for funding under the scholarship and loans scheme.
TSLB Chairman, Rakesh Ram says the review is aimed at establishing the human resources needs of the industries and sectors for the next 10 years, identifying the skills shortage and continuing demand areas in the various sectors of the economy, identifying the emerging areas in the labour market and including the same in the funding priority areas while at the same time establishing the obsolete, redundant and upgrading skill areas and either removing them from the funding areas or considering the option of upskilling the workforce.
He says it is also aimed at preparing a Human Resources Development Plan for Fiji for the next 10 years in consultation with stakeholders and prioritising the needs for funding under the scholarship and loans scheme respectively to meet the short, medium and long term needs of the employers in Fiji.
Ram adds they will also be reviewing the budgetary allocations to ensure that adequate level of funding is available and invested in skills demand and shortage areas in Fiji.
TSLB is also calling for written submissions to meet the objective of this review.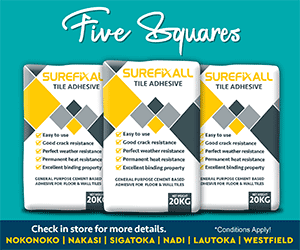 Stay tuned for the latest news on our radio stations