NFP Leader Professor Biman Prasad. [image: file]
Registrar of Political Parties, Mohammed Saneem has referred National Federation Party Leader, Professor Biman Prasad to FICAC in relation to donations made by Prasad to the NFP in the years 2016 and 2017 which exceed the maximum amount allowed by law for any person in a year.
Saneem says based on information provided by Prasad and the NFP, the total donations ascertained so far amount to $28,252.
Under Section 22(2) of the Political Parties (Registration, Conduct, Funding and Disclosures) Act, any person who is a Fijian citizen or a former Fijian citizen shall not make any political donation to a political party or to a candidate for election to Parliament of an amount exceeding $10,000 in any one year (whether to one or more registered political parties or candidates).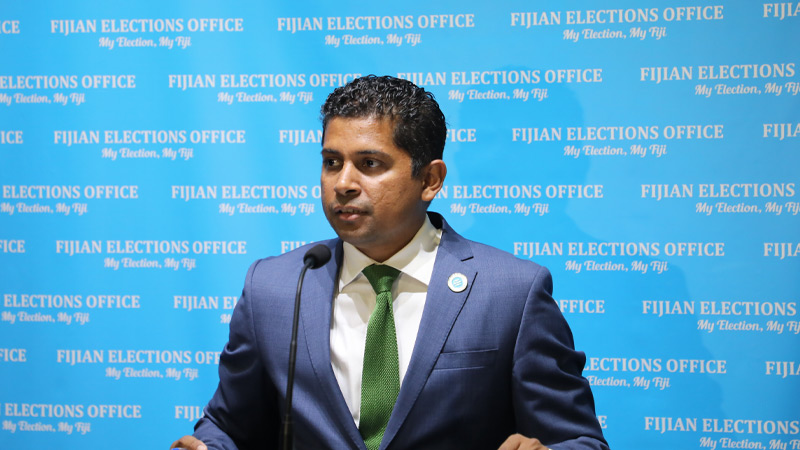 The Fijian Elections Office says under the law, FICAC has the independent jurisdiction to determine and investigate probable offences referred to it under section 18 by the Supervisor of Elections as Registrar of Political Parties.
Saneem says the verification of NFP donations, accounts and declarations are almost complete.
He confirms that the verification of FijiFirst donations, declarations and accounts is currently underway.