---
Rewa thrashes Labasa in U-19 League play-off
Rewa thrashes Labasa in U-19 League play-off
[Image: Fiji Football Association]
Rewa thrashed Labasa 5-0 in the opening match of the 2020 Vodafone U-19 Youth League play-off at Fiji FA Academy Ground in Vatuwaqa yesterday.
Inoke Turaqalailai, Alma Nainiku, Josaia Sela, Theophille Compan and Aporosa Kuruyabaki scored a goal each for Rewa.
Labasa will play Ba at 3pm today while Rewa will take on Ba in the final match tomorrow.
The winner of this round-robin competition will win the 2020 U-19 Youth League.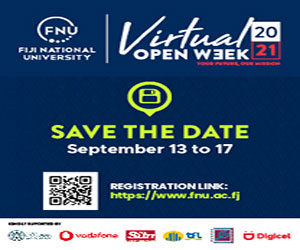 Stay tuned for the latest news on our radio stations