The fire which started from A. Gafoor Restaurant in the Main street of Rakiraki Town has now spread to the George Shiu Raj building.
National Fire Authority says they are at the scene with four fire trucks and are trying their best to control the fire.
There is a Ba Motor Parts shop beside the George Shiu Raj Building.
Restaurant owner Azmat Ali says he has lost everything in the fire and has sustained a loss of more than $700,000.
Ali says the restaurant was 40 years old and was opened in 1975.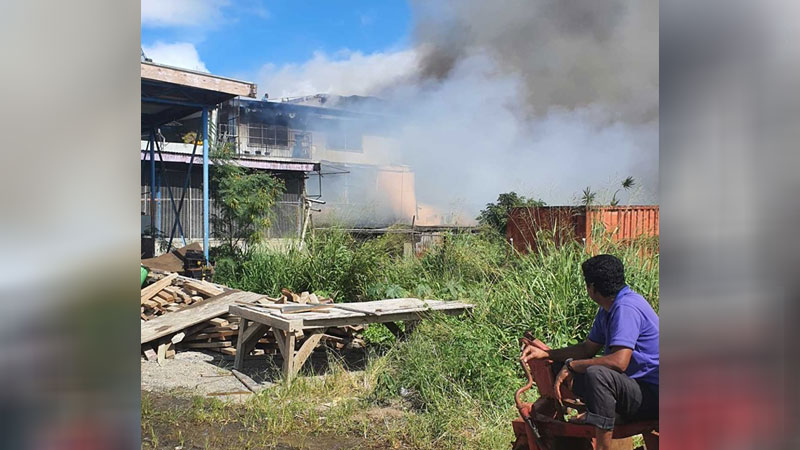 He says there are 10 members in his family and for now they will stay at their relative's house.
Ali had earlier said that the fire started at about 9.30 in the kitchen when a gas stove exploded.