Opposition Leader and Caretaker SODELPA Leader, Sitiveni Rabuka says he wants to tell all who think they are helping his case by their various attempts to derail the selection process for Party Leader, that Rabuka is confident the preparation for the interviews were properly done with the help of the SODELPA Secretariat.
Rabuka says he has been interviewed for the Party Leader position and he was very impressed with the set up of the Pacific People recruitment agency.
SODELPA MP, Mosese Bulitavu has disagreed with the selection process as he and some other Party Management Board members are saying that the interviews should be done by the Management Board. Bulitavu who had applied for the Deputy Leader position did not attend the interview as he disagreed with the process.
They have also written to SODELPA President, Ratu Epenisa Cakobau, saying they will take legal action as the interviews should have been conducted by the management board.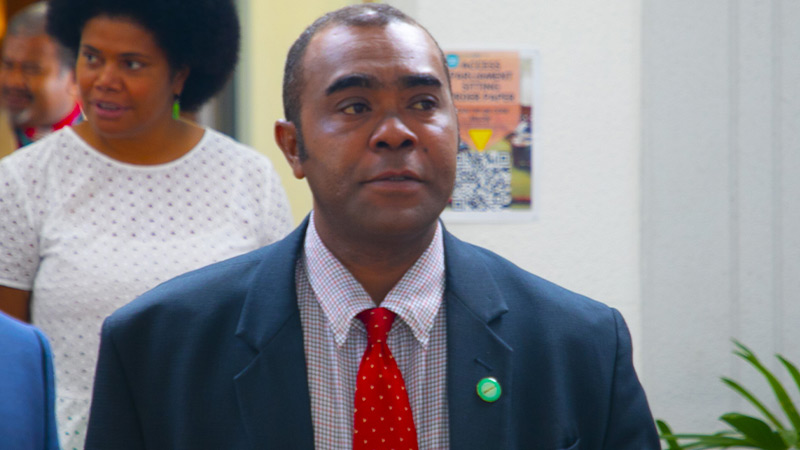 However Rabuka says the Interview Panel members are all adequately capable of making objective decisions for their recommendations to the Management Board.
The SODELPA Leader has asked all who are making comments on social and mainstream media to respect the decision made by the executives.
Rabuka says the flow of information from the secretariat to him was not perfect, but he knew the party preparation programme, so he made sure he was within communication reach in case of any change to the publicised timetable. He says he had to cancel a two-week programme of visits to Vanua Levu.
Rabuka had wanted to be in his village in Drekeniwai to be with his fellow villagers as they celebrated 160 years of Christianity yesterday.
The Opposition Leader has also posted on his facebook account that at 72 years old, some will say he is too old, some will say he has had his days and people need a young leader without the baggage of the past.
Rabuka says these are all fair comments, but 72 is just a number, he is fighting fit, motivated to empower tomorrow's young leaders and with baggage, comes wisdom and wisdom only comes from a history of learning from your and others' mistakes.