---
Queen's and King's highways closed in certain areas
Queen's and King's highways closed in certain areas
Queens Road, Enamanu Junction, Nadi at 6am today
The Fiji Roads Authority says Queen's Highway at Nabukelevu Road Junction, Navua is closed due to flooding.
Kings Highway is closed at the bridge in Tavua Town. Tavualevu Bridge is underwater.
Kings Highway in Korovou is reduced to a single lane due to a fallen tree blocking the road.
FRA says the heavy rain experienced overnight and in the early hours of this morning has seen rivers and streams rise quickly. People are advised to be extremely careful and not drive into waters of unknown depth as this can be life threatening.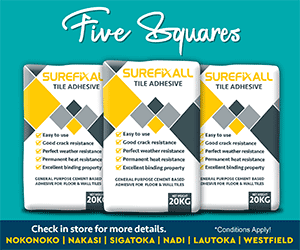 Stay tuned for the latest news on our radio stations