National Federation Party MP, Lenora Qereqeretabua says we all know that Grace Road has a construction company that works for the government and the government should disclose the real relationship between the two if they claim to be transparent and accountable.
Speaking in parliament, Qereqeretabua says Grace Road made headlines around the world last year after major news networks like BBC and CNN broadcast video footage showing the cult leadership physically assaulting and abusing followers.
Qereqeretabua says Fiji is where the attacks took place and she says the Fijian Police and the DPP did nothing.
Qereqeretabua also says how can Grace Roads Snowy House Cafes operate in Fiji when under the Foreign Investment Act it is supposed to be reserved for Fijian citizens.
She says why are they working as cooks and waiters when Fijian citizens should be paid to do this.
Qereqeretabua also says the 2013 constitution was imposed on the people of Fiji, having been drafted by mysterious personnel behind closed doors.
She says if under this imposed constitution we all have the right to fair treatment, how is it that a 16-year-old boy can be allegedly taken away by army officers and tortured and the actions of the officers can be justified by the Commissioner of Police.
Qereqeretabua says how is it possible that a young man ends up in hospital after boiled water is poured on his back.
The government says certain matters in relation to Grace Road Church are currently being handled by the Ministry of Employment and Police, and we must allow due process to take its course without the interference of government comment.
The Fiji Human Rights and Anti-Discrimination Commission has confirmed acts of excessive use of force during the arrest and assault of the man and is calling on the Fiji Police Force to hold these officers to account and send a very clear message to everyone that no one is above the law.
The Commission and Police are also investigating the case of alleged assault of a 16-year-old boy by some soldiers.
Meanwhile, Qereqeretabua adds that we have bigger problems like increasing violent crimes and we are now at a point where foreign governments fear that the main streets of Suva are not safe.
Commissioner of Police, Sitiveni Qiliho has directed the Divisional Police Commanders and the Officer in Charge of Totogo in Suva to relook at the deployment of officers considering that we are now into the busy festive season.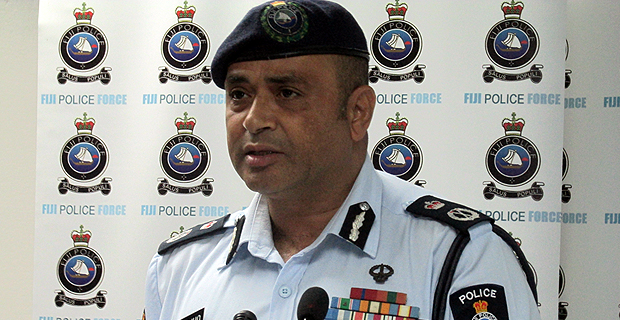 They say Police operations in terms of patrols particularly towards the weekend continue and will continue throughout the coming weeks and into the New Year.