Former Prime Minister Laisenia Qarase will be laid to rest in his village of Mavana in Vanuabalavu, Lau according to the Office of the Prime Minister.
The family had earlier confirmed that it was his wish to be buried in his village in Mavana.
The Office of the Prime Minister has also expressed its condolences to Mrs Leba Qarase and the Qarase family on the passing away of the former Prime Minister on Tuesday 21st April, 2020.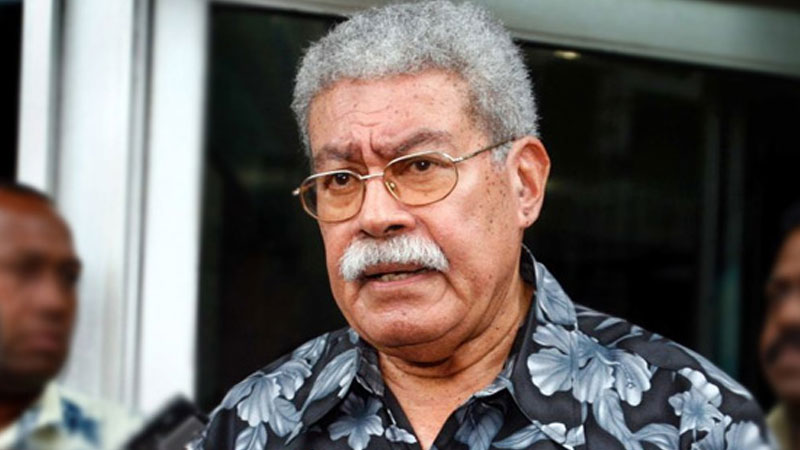 Laisenia Qarase served as the sixth Prime Minister of Fiji from 2000 to 2006.
Permanent Secretary at the Prime Minister's Office Yogesh Karan has also announced that it has opened a condolence book at the Press Room, Office of the Prime Minister, Government Buildings new wing, ground floor from 9am to 5pm today.
President Jioji Konrote opened the signing of the condolence book this morning.
The book is open for members of the public and organisations.
Condolences can also be presented online at http://www.pmoffice.gov.fj/online-condolences/
The web page will be closed at the same time as the book.