---
Police to use drones to monitor traffic flow
Police to use drones to monitor traffic flow
Chief Operations Officer, Abdul Khan
The Fiji Police Force will be using drones to monitor traffic flow during their back to school operation.
Chief Operations Officer, Abdul Khan says they want to ensure children are safe on the roads when school resumes.
He says police officers will also be in schools to share road safety tips with students and assist teachers in patrols.
He adds while officers and teachers will be ensuring the safety of children in school, the onus is on parents and guardians to teach children about road safety at home.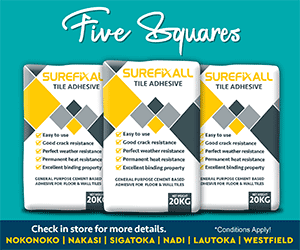 Stay tuned for the latest news on our radio stations