---
Police have some leads in regards to the missing cocaine from Namaka Police station
Police have some leads in regards to the missing cocaine from Namaka Police station
Namaka Police Station. [Image: File Photo]
Police are currently following some leads in relation to the missing cocaine from the Namaka Police Station last month.
Acting Commissioner, Rusiate Tudravu says he is leaving the matter to the investigators.
Two Police officers remain suspended.
Following the disappearance of the cocaine, two men who were charged with one count each of attempted unlawful exportation of illicit drugs were acquitted of their charges as the Director of Public Prosecutions had to file a discontinuance in court.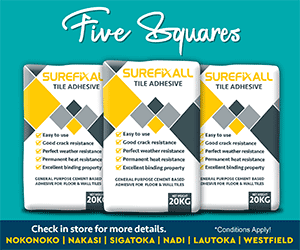 Stay tuned for the latest news on our radio stations