Senior Content Director Satya Nand.
As Communications Fiji Limited radio station, Navtarang celebrates its 32nd birthday today, Senior Content Director Satya Nand says they want to continue to be part of the journey with the listeners and try their best to assist them in these trying times.
Nand says while the entertainment will continue, they fully understand that a number of people are currently struggling due to the effects of COVID-19.
He says it is a very special moment for the whole CFL and Navtarang family.
Nand says they have gone through some really challenging times and a lot of lessons have been learnt over the years.
He says there are some very special moments which will always be memorable such as doing flood and cyclone relief appeals as well as doing stage shows around the country.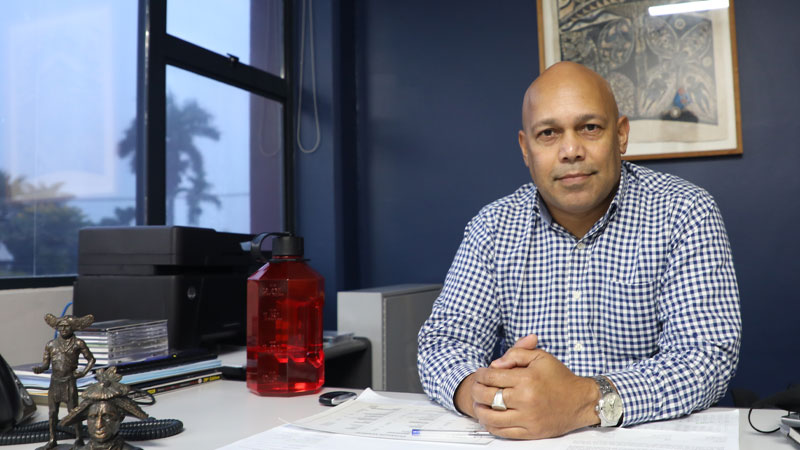 CFL General Manager Charles Taylor says Navtarang started in 1989 when it was felt that there was a real need for quality hindi entertainment and accurate, fair and balanced news for the hindi speaking community.
CFL operates 5 radio stations which include Navtarang, Legend FM, FM96, Viti FM and Radio Sargam, and website fijivillage.