---
Man in custody for his involvement in Wainibokasi Rd accident this morning
Man in custody for his involvement in Wainibokasi Rd accident this morning
A 37-year-old carpenter is in police custody after the vehicle he was driving was involved in an accident along the Wainibokasi Road this morning.
He is also suspected of driving while drunk. Chief Operations Officer ACP Abdul Khan says the incident occurred after 8am and the man was travelling alone.
ACP Khan is urging drivers not to drink and drive as they endanger their lives and other innocent road users when they selfishly get in the driver's seat intoxicated.
He says snap traffic checks will be conducted, however, the responsibility goes back to individual drivers as police cannot be everywhere to police irresponsible driving behaviour at all times.
---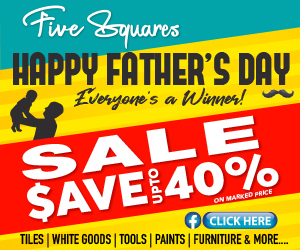 ---
Latest Videos
Stay tuned for the latest news on our radio stations