---
MSAF improves process turnaround time from 237 days to 14 days
MSAF improves process turnaround time from 237 days to 14 days
Minister for Commerce Trade, Tourism and Transport, Faiyaz Koya
Minister for Commerce Trade, Tourism and Transport, Faiyaz Koya says he has been informed that the Maritime Safety Authority of Fiji has taken positive steps towards improving it's services through re-engineering its processes such as improving it's the processes turnaround time for certain transactions from 237 days to 14 days.
He says MSAF is also currently working with its stakeholders on areas of mutual cooperation for information and resource sharing aimed at improving services and implementation of key projects in the areas of oil spills, navigational aids upgrade and ships tracking system.
Koya says small initiatives like this support the Government plans in modernising the maritime sector requiring a greater commitment to service delivery.
The Minister also issued new uniforms to the Safety, Compliance and Response Department of MSAF today highlighting the Department plays an important role in enforcing Fiji's maritime laws and regulations.
There are 26 enforcement officers across 12 ports of call in Fiji.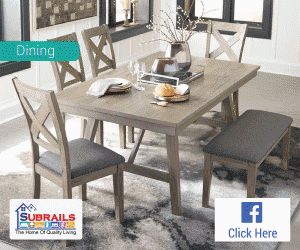 Stay tuned for the latest news on our radio stations