---
It is important everyone understands the Bill of Rights and how it affects them - CCF
It is important everyone understands the Bill of Rights and how it affects them - CCF
Citizens Constitutional Forum Chief Executive Officer Louchrisha Hussain
Citizens Constitutional Forum Chief Executive Officer Louchrisha Hussain says they hope the people of Fiji will reflect on their Constitution and why it is important for them.
Hussain says everyone should be able to understand the supreme law of the land and is urging communities to reach out to institutions which are mandated to provide legal assistance and interpret laws.
She says at times accessibility and availability of information on the Constitution or any laws for that matter are issues that the communities face and it is important that everyone understands the Bill of Rights and how it affects them as individuals.
Hussain says it is our duty as citizens to always uphold the rule of law which extends to institutions, and entities regardless of events, such as the current pandemic the world faces.
The CCF adds the Constitution which is the supreme law should include the promotion and protection of human rights and freedoms which should be realized through implementation and action on the ground.
---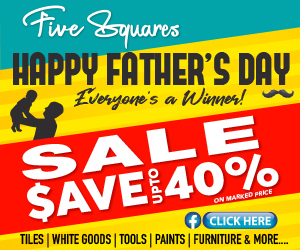 ---
Latest Videos
Stay tuned for the latest news on our radio stations