---
Girmit is always tied to the idea of coercive labour regime and brutality – Dr Subramani
Ro Teimumu says schools should be teaching about Girmit
Girmit is always tied to the idea of coercive labour regime and brutality – Dr Subramani
Ro Teimumu says schools should be teaching about Girmit
USP academic and historian, Dr Anurag Subramani and USP academic and historian, Dr Anurag Subramani
USP academic and historian, Dr Anurag Subramani says indenture was a concealed form of slavery and Girmit is always tied to the idea of coercive labour regime and brutality and we cannot detach it from that.
While speaking on a special fijivillage Straight Talk With Vijay Narayan on Girmit, Dr Subramani says one of the biggest issues for him is the way history is taught in high schools.
Dr Subramani further says people seem to have forgotten or half remember the past traumatic events.
Dr Subramani adds at the moment, students are acquiring historical knowledge but they need to develop historical consciousness.
Marama Na Roko Tui Dreketi Ro Teimumu Kepa says schools should be teaching about Girmit and it should be put into the context of our history.
Ro Teimumu says for those who have not visited the museum, people in general would know very little of that part of our history.
Full video of the fijivillage Straight Talk.
---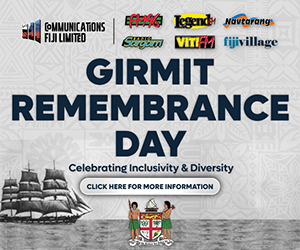 ---
---
fijivillage Straight Talk with Vijay Narayan
Latest Videos
Stay tuned for the latest news on our radio stations