---
Floriculture industry receive timely boost with donation of refurbished facility
Floriculture industry receive timely boost with donation of refurbished facility
[Photo Credit: Ministry of Commerce, Trade, Tourism and Transport]
The small floriculture industry in Fiji has received a timely boost with a donation from government and the Integrated Human Resource Development Programme.
A refurbished facility of a packing shed, working kitchen, restroom and bathrooms was handed over to South Sea Orchids which will be used during tours, workshops and events.
Through the approved funding by the IHRDP committee, the project worth $45,000 is a commitment to developing a world class floriculture industry in Fiji.
This is a commitment that will make a significant contribution to the livelihoods of its industry members.
South Sea Orchids assist in imparting knowledge and necessary skills to start and maintain viable floriculture businesses in Fiji.
---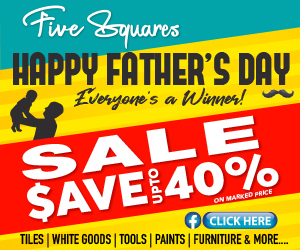 ---
Latest Videos
Stay tuned for the latest news on our radio stations