The Motibhai Group has donated $5,000 to the Fiji Dental Association for the second consecutive year.
The President of Fiji Dental Association, Dr Vikash Singh says this year is their 50th year since the association was formed on 29 June 1970. He adds that their main objective is to promote better oral health for everybody.
Motibhai Group Marketing Manager Abraham Gomes says it is important to remember that dental decay can also impact an person's overall productivity and contribution to society.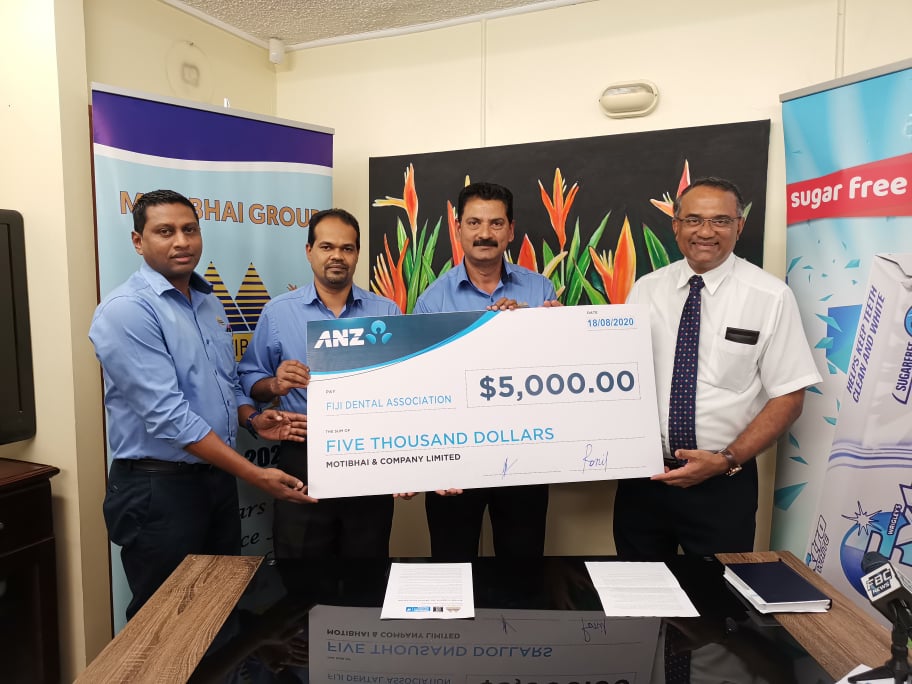 The donation is in line with the Wrigley Oral Healthcare Program that partners with dental professionals worldwide. Dr Leenu Maimanuku says the devastating global pandemic has impacted on how they work and learn as dental practitioners.
She adds that their profession is at a high risk of contracting and possibly transmitting the disease through the aerosols that are generated.
She says that the donation will ensure that they can provide their members with educational and training support they need to provide safe care for their patients in Fiji.