---
Entertaining performances at sold-out Woodstock Uprising Music Festival
Entertaining performances at sold-out Woodstock Uprising Music Festival
Georgina Ledua performing at the Uprising Music Festival.
There have already been entertaining performances at the sold-out Woodstock Uprising Music Festival at Uprising Beach Resort.
The Masti Arts and Dance Group, Rako and Kula Kei Uluivuya have already graced the staged with explosive performances.
Families and friends are also taking advantage of the amazing food available.
There is even face painting for kids.
Kuki, Knox, DJ Christonite, Glass Alley, Kula Kei Uluivuya, Blue Vein and Georgina Ledua are some of the artists that will be performing at the Woodstock Uprising Music Festival till 9.30pm today at Uprising Beach Resort.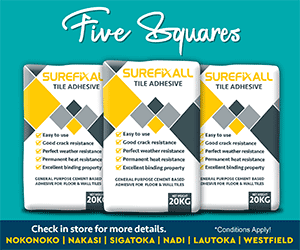 Stay tuned for the latest news on our radio stations