---
Effects of the volcanic eruption is still visible on the environment – Ono-I-Lau villager
Effects of the volcanic eruption is still visible on the environment – Ono-I-Lau villager
Nukuni village, Ono-I-Lau. [Photo Credit: Fijian Government Facebook]
Ono-I-Lau villager Komiami Kirisimasi says the effects of the Tongan volcanic eruption a week ago is still visible on the environment around the island and the villagers are thankful that relief supplies have reached the island.
He says the grass and leaves have turned yellow while some trees look as if they are dead. Kirisimasi says acidic rain may also have affected some breadfruit and coconut trees.
He says this is something new to them but they are thankful that assistance has reached their shores.
Kirisimasi says the assistance brought by the government includes cartons of water, flour, sugar, tinned food and other necessities for villagers that can last a family for 2 weeks.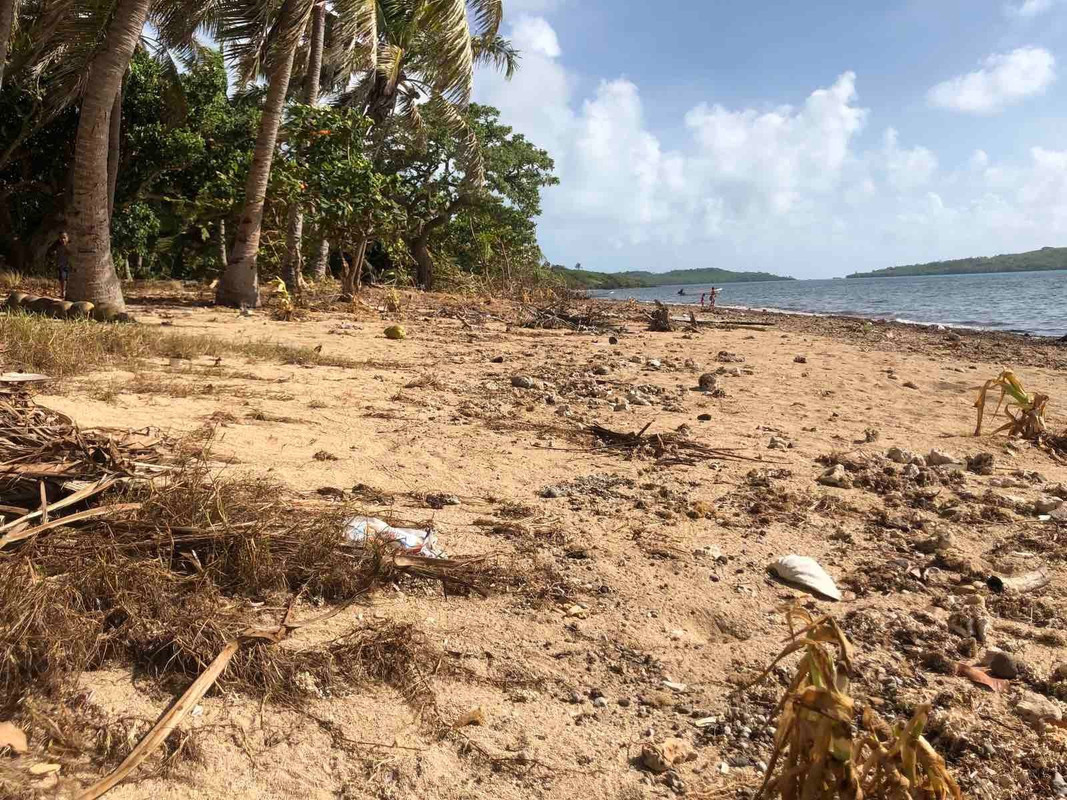 ---
Latest Videos
Stay tuned for the latest news on our radio stations