Jessica Brown who will be turning one on Saturday received her biggest and most memorable first birthday gift as she received her gift of life from the Sai Sanjeevani Children's Heart Hospital.
Aida Hoyte from Wainiloka Village, Levuka says her daughter was diagnosed with congenital heart disease at birth.
The 34-year-old says she is happy and grateful to the Sai Sanjeevani family for treating her 7th and youngest child as her family would not have been able to afford her child's treatment in India.
She says her husband does not have any job as their only source of income is through farming.
Hoyte says she came to know about Sai Prema Foundation from one of the doctors at CWM Hospital when she came to Suva for her treatment as directed by the Levuka Hospital.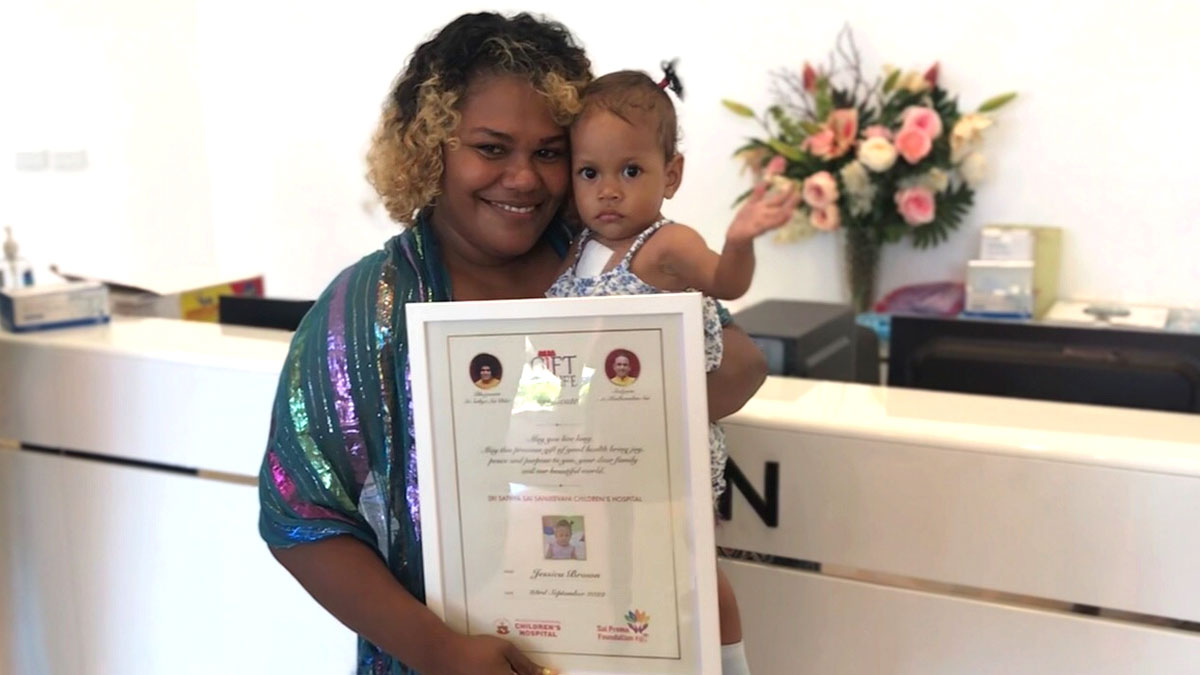 She says Brown's elder siblings did not know about her sickness until the day of her surgery.
Hoyte also says their family had faith and trust in God that her daughter will be treated well and recovered.
She further says the family is excited to meet their young fighter as she will be returning to Levuka after all her reviews are done.
Brown has been discharged from the hospital and was also presented with gifts and a gift of life certificate.