---
Biggest task SODELPA has is to clean up their house and forge unity within the party - Ratu Epenisa
Biggest task SODELPA has is to clean up their house and forge unity within the party - Ratu Epenisa
SODELPA President Ratu Epenisa Cakobau
SODELPA President Ratu Epenisa Cakobau says the party needs to be ready for the 2022 general elections as the biggest task they have at hand is to clean up their house and forge unity within the party.

Ratu Epenisa stated this in his 2020 report and says that he has no doubts that SODELPA will win the next elections and form the next government.
He says the party continues to face political and constitutional hurdles designed to favour only the FijiFirst, however he says feedback from the ground indicated that SODELPA holds the majority of rural and urban itaukei support.
Ratu Epenisa says Indo Fijian support has also disintegrated and shifted away from the FijiFirst.
The SODELPA President has also pleaded with members and supporters to put aside their differences and work together as a united front.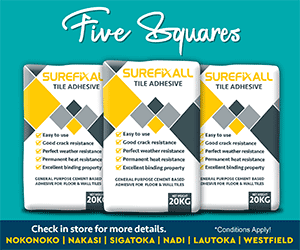 Stay tuned for the latest news on our radio stations