Attorney General Aiyaz Sayed-Khaiyum has confirmed that Prime Minister Voreqe Bainimarama went through a cardiovascular procedure in Australia yesterday and they are happy to report that it was a success.
He says following a medical review in Melbourne, Australia this week, the Prime Minister was informed by his physician that he needed to undergo a cardiovascular related procedure.
He says the Prime Minister has spoken to his family members and is well on his way to recovery.
The Attorney General says as per the doctor's orders these types of surgeries takes weeks to recover so they expect the Prime Minister to be back at the helm of the nation by the end of next month.
Sayed-Khaiyum confirms he is the Acting Prime Minister.
It is despicable and undignified the way the PM has been treated on social media and on a few Aust and NZ media - Sayed-Khaiyum
By Dhanjay Deo
Saturday 15/01/2022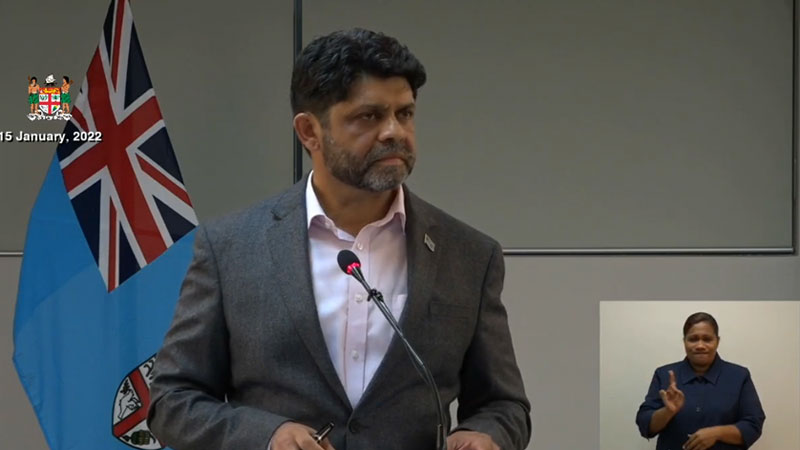 Acting Prime Minister, Aiyaz Sayed-Khaiyum says he finds it highly despicable and undignified the way Voreqe Bainimarama who is an elected Prime Minister has been treated on social media and unfortunately some of the journalists are part of the problem in Fiji and in addition to this, some of the politicians or their relatives living offshore are also part of the problem.
He made this comment when asked in the press conference for a comment regarding a few New Zealand media reports falsely saying that the Prime Minister had passed away.
Sayed-Khaiyum says he was sent a post that declared the Prime Minister dead and another post said the PM had his surgery in Canberra.