12-year-old has sent letters to Donald Trump, Angela Merkel and Scott Morrison [Photo: ABC News]
A 12-year-old Indonesian activist has called on Australian Prime Minister Scott Morrison to halt his country's exports of waste paper and plastics to her home province.
She says waste is contributing to the death of marine life and is dangerous to local's health.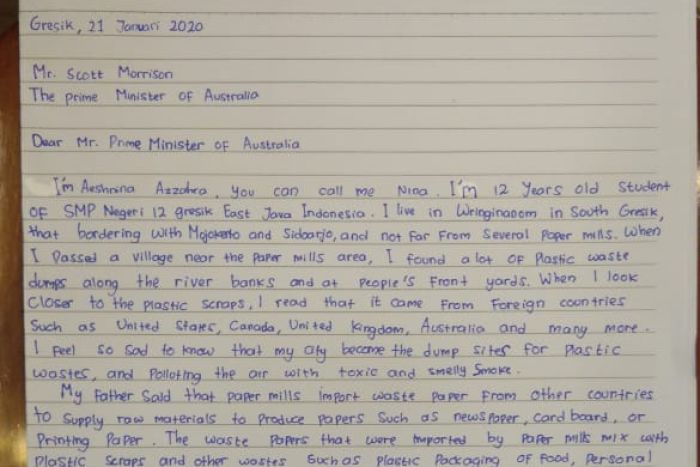 In her open letter, Aeshninna Azzahra says she feels sad to know her city is a dump site for developed countries.
.In 2018, Australia exported 52,000 tonnes of waste to East Java alone.
Aeshninna Azzahra from Gresik, East Java made the request in an open letter to Morrison which was delivered personally to the Australian embassy in Jakarta yesterday evening.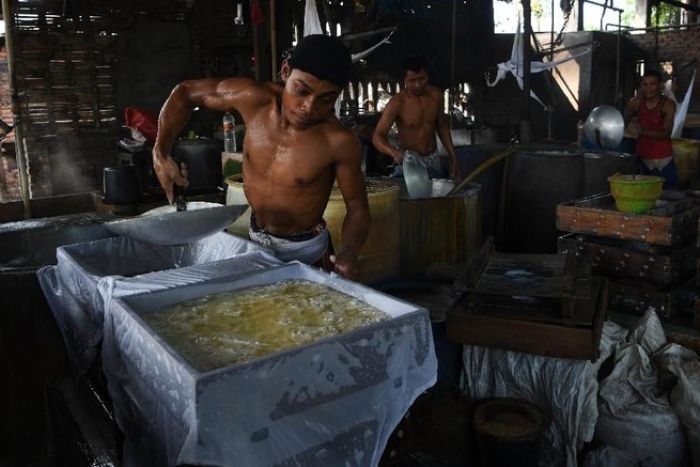 East Java's tofu industry uses plastic scraps as a source of fuel.
The letter notes Azzahra's dismay at the ecological and health impacts of foreign waste in Indonesia, and details the direct impacts of the export trade on villages in her region.
The 12-year-old says she feels so sad to know that her city has become the dump site for plastic wastes from developed countries.
In her letter to the Australian Prime Minister, Azzahra told him to stop exporting waste paper mix with plastics scraps to East Java and Indonesia and for Australia to take back their trash from Indonesia.
The Prime Minister's office told the ABC in a statement the Australian Government would phase in a ban on waste plastic, glass and paper exports starting from July.
The spokesperson also said the Government would work with industries to phase out single-use plastic packaging and harmful microbeads.
Source: ABC