10 people from Naveria in Savusavu are homeless after a fire destroyed the two flat house they were renting in at around midday today.
The two flat house was occupied by two families.
There are five people in each family and they have been renting there for the last 5 years.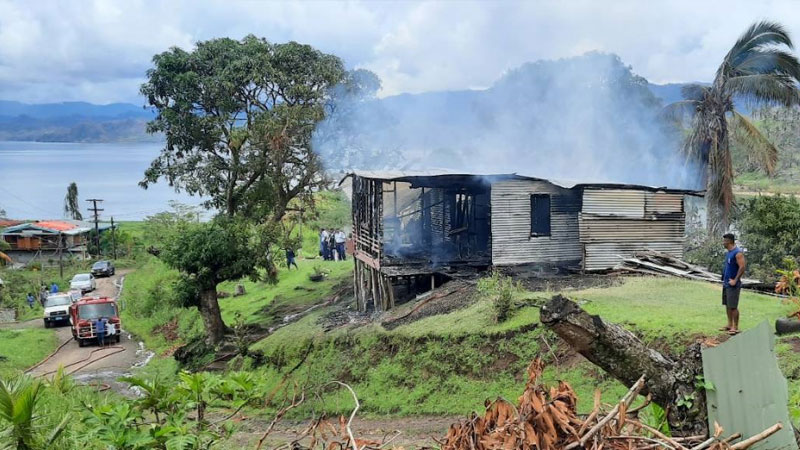 A resident, Mohammed Hussain says the families are staying at a neighbours house and all their belongings have been destroyed.
Hussain says the house was partially destroyed during TC Yasa and the owner of the house completed repairing the house yesterday.
The cause of the fire is yet to be determined.