Gigi Hadid announced that she's launching her own fashion line. [File/Getty]
Dubai; Gigi Hadid is adding the role of creative director to her ever-growing resume after the part-Palestinian model revealed the launch of a new clothing line.
Speaking to Vogue, Hadid said that "working on my clothing line has been incredible because it's a different setting, where I get to be involved in team-building and designs.
"I'm just trying to be creative all the time, and keep coming up with ways that I can put that into the world in a way that touches people," she told the magazine.
Although the forthcoming line will mark Hadid's first clothing brand, it will not be the first time that the 26-year-old designs a collection.
The Dutch Palestinian model has previously collaborated with Tommy Hilfiger on four collections. She also teamed up with Vogue Eyewear in 2017 on a capsule collection that sold out almost instantly.
Hadid has had quite the busy 2022 so far.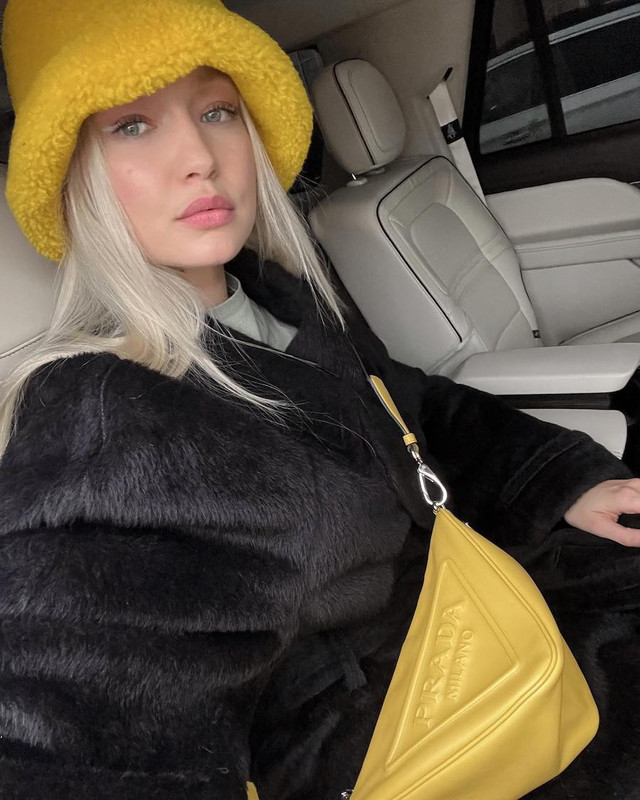 In addition to launching her very own fashion line, the model is set to co-host the second season of Netflix's "Next in Fashion" alongside British TV personality Tan France.
"I'm so excited about both," Hadid told Vogue about her brand as well as the upcoming show. "We're working with the production team right now, finalizing guest judges and episodes with the hope that the audience feels how much fun and love we're putting into everything," she added.
Earlier this year, the California-bred catwalk star, who began modeling when she was a toddler, said she wanted to take a step back from gracing magazine covers and give a chance to new models who are trying to enter the competitive fashion industry.
Hadid is one of the most sought-after fashion stars and was crowned International Model of the Year in 2016. She has walked for renowned fashion houses, fronted high-profile advertising campaigns and landed covers of prestigious publications all over the world.
In the past few years, Hadid has added other things onto her resume, such as announcing her own clothing line, co-hosting season two of "Next in Fashion," serving as a guest judge on Bravo's "Project Runway" and narrating an episode of Netflix series "Never Have I Ever."
[Source: AN Arab News]