Jona Nareki against the Brumbies in Super Rugby 2020. [image: Highlanders/Facebook]
Jona Nareki will once again line up for the Highlanders in a must-win match against the Brumbies in Canberra in Super Rugby Trans-Tasman tonight.
The team welcomes back All Black Aaron Smith at half-back.
He will team up with Mitch Hunt who is at first-five eighth.
Hugh Renton swaps places with James Lentjes at flanker in the starting line-up.
The game will be Liam Coltman's 128th cap making him the most capped hooker in Highlanders history surpassing Anton Oliver.
Other players named in the team include Ash Dixon, Pari Pari Parkinson, Kazuki Himeno, Scott Gregory, Patelesio Tomkinson and Josh Ioane.
The Highlanders will take on the Brumbies at 9.45 tonight.
In other matches, the Hurricanes will host the Reds at 7.05 tonight, the Rebels will play the Crusaders at 4.35pm tomorrow, the Blues will face the Western Force at 7.05pm tomorrow and the Chiefs will meet the Waratahs at 9.45pm tomorrow.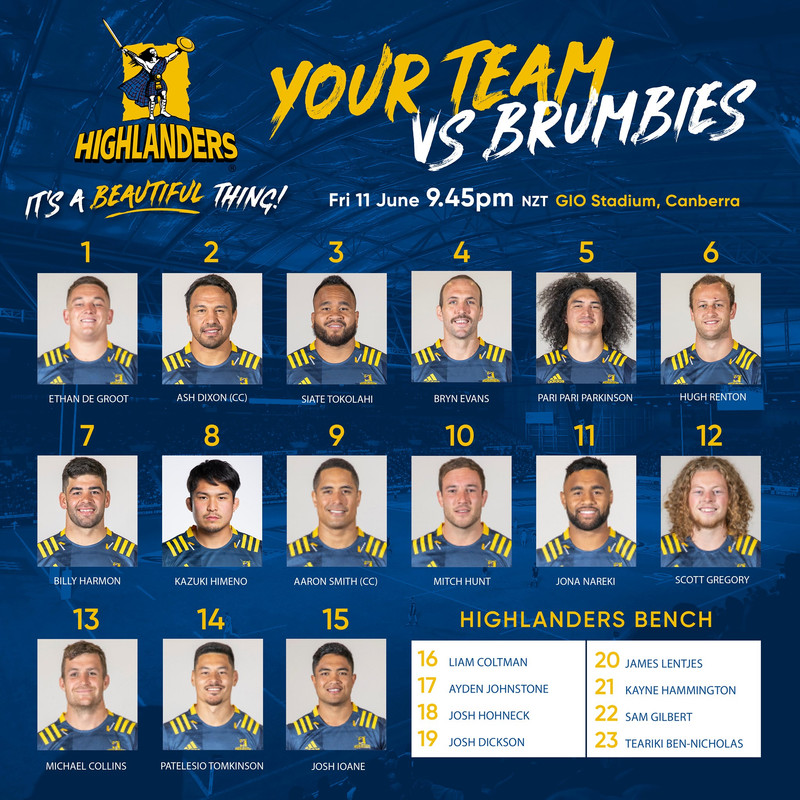 [Source: highlanders.co.nz]