---
Vodafone M-PAiSA international money transfer has grown to $10.5M this month- Prasad
Vodafone M-PAiSA international money transfer has grown to $10.5M this month- Prasad
Vodafone Fiji Limited CEO Ronald Prasad
Vodafone Fiji Limited CEO Ronald Prasad says the Vodafone M-PAiSA through international money transfer has grown from $2 million in pre-COVID-19 period per month to $10.5 million this month.
Prasad highlighted this during the launch the 3rd multi-disciplinary conference at Holiday Inn today.
He says this is an increase of 425% and they believe this is due to the pandemic.
Prasad says if it was not for M-PAiSA, many families would be deprived of receiving money because of the various lockdowns and restrictions still prevalent in many countries.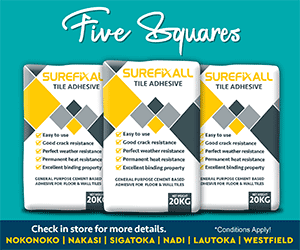 Stay tuned for the latest news on our radio stations